Saanich Police are investigating after seven vehicles and nearby properties were vandalized with spray paint.
On Tuesday, March 7th, 2023 police attended the 4500 block of Chatterton Way and the 800 block of Royal Oak Avenue to a report of several parked vehicles that had been graffitied with disturbing messages and images. Graffiti was also located on a nearby building, an electrical box and the inside of a tunnel.
"The damage done to these vehicles and property combined is estimated to be in excess of $30,000 and we are hopeful that someone can provide information to help identify the person(s) responsible," said Cst. Markus Anastasiades. "It is not suspected that any of the vehicles, owners or properties were targeted."
It is believed that this incident occurred between the hours of 3 pm and 11 pm yesterday and are asking anyone that may have witnessed the event to come forward and speak to investigators. Additionally, anyone with information that wants to report what they know anonymously can do so by calling the Greater Victoria Crime Stoppers at 1-888-222-8477.
File 23-4192 / 23-4195
(images are two of the seven vehicles damaged)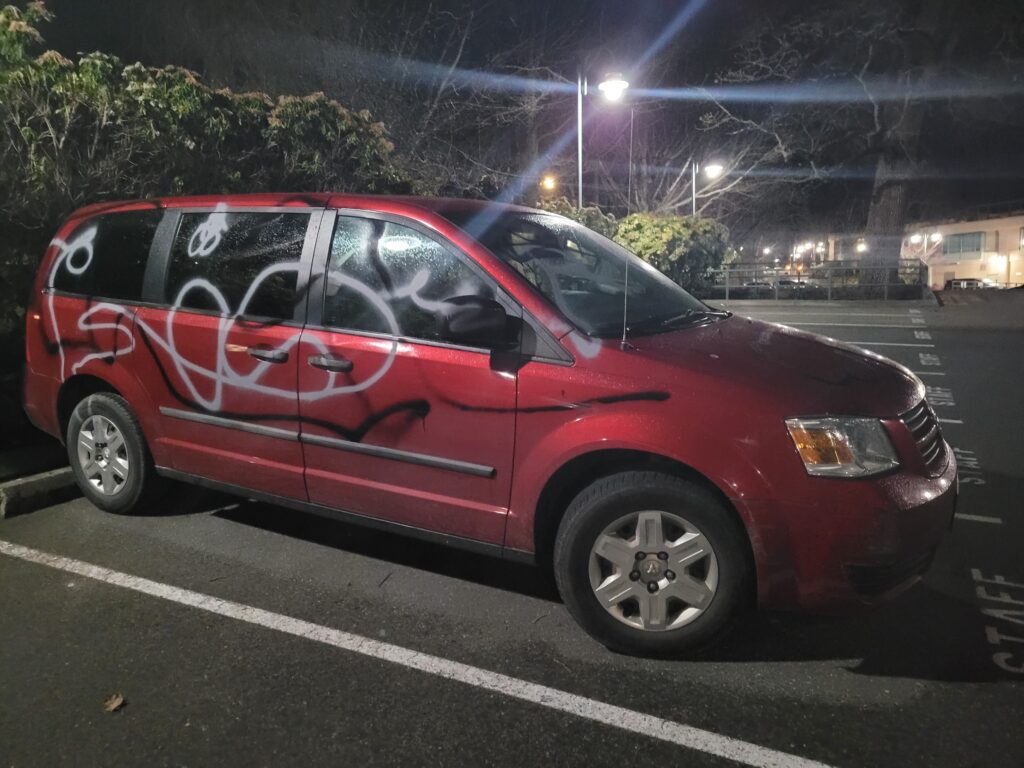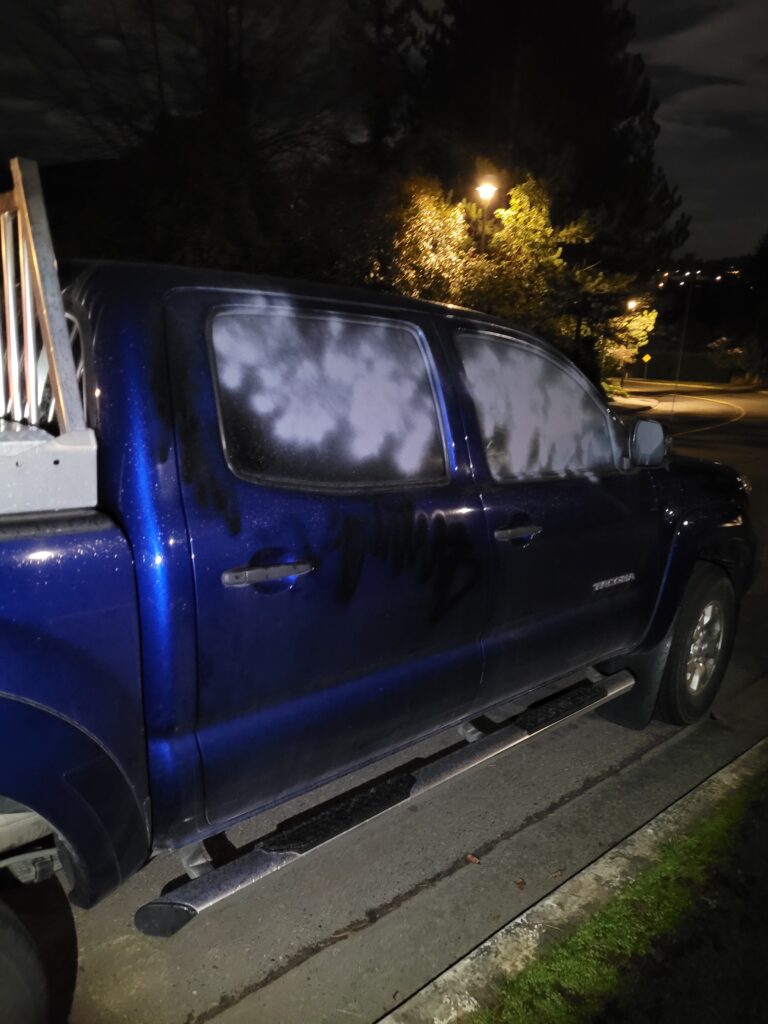 Cst. Markus Anastasiades
Public Information & Communications Officer
[email protected]