The mission of the Saanich Police Department Safe Place program is to increase safety for the members of the BIPOC, 2SLGBTQ, unhoused and other marginalized communities; by having community partners provide a safe place for a victim of crime, or someone with a concern for their safety, until emergency services can attend.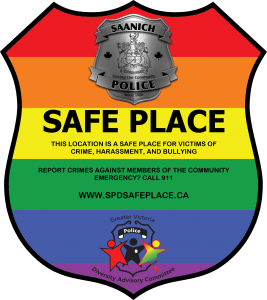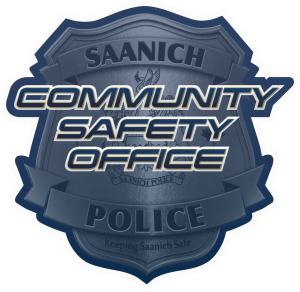 The world can be scary for those who have been victims of a crime or need assistance from first responders. This is especially true for those from a marginalized community or who have not had positive experiences with first responders in the past. Members of the Black, Indigenous, or People of Colour (BIPOC), 2SLGBTQ, unhoused communities, or those experiencing mental health issues are especially hard hit by bullying and harassment and can be victims of crime because of the community they belong to. 
The SPD Safe Place program offers locations where individuals can feel welcome to call the police, wait for first responders to arrive, and feel safe while doing so. 
The Safe Place program was initially offered by the Seattle Police Department and has been adopted by cities all over North America. As such, the program is well established and can assist visitors and residents alike. 
How Safe Place businesses will help
Call Emergency Services.

Allow the person seeking assistance to have a seat, have a glass of water and relax.

Allow the person to wait until emergency services arrive. 
You should not put yourself or your employees at risk and do not investigate the incident yourself. 
The Saanich Police Department has consulted with community partners about the Safe Place implementation; these include the Greater Victoria Police Diversity Advisory Committee, the Victoria Pride Society and the Intercultural Association. 
Apply today by emailing [email protected].
All businesses will receive stickers and posters, free of charge for participating.
Special thanks to Artbox Printing for providing the Safe Place Stickers and assisting with the design and printing of the other printed materials.