Officers arrested a man in possession of hundreds of rounds of ammunition and a loaded handgun Tuesday night in the 4000 block of Cedar Hill Road.
On April 11, 2023, just before midnight, police received a report that a man had unlawfully gained entry to a residential complex in the 4000 block of Shelbourne Street.
When police attended, the man had left the complex but was located by an Integrated Canine Service (ICS) officer nearby. Upon arrest, he was found to be in possession of a bag of nearly 500 rounds of 9 mm and .22 calibre ammunition.
A search of the areas by the ICS officer and his Police Service Dog located a loaded .22 calibre revolver on the ground nearby, with the ammunition matching those found in the bag.
The revolver was determined to have been stolen from a break and enter in Port McNeil, BC in 2021.
The man, Raymond Beaton, 57, was held in custody and appeared in court Wednesday morning, where charges were sworn for possession of a restricted firearm while prohibited from possessing one, possession of a weapon obtained by the commission of an offence, possession of a restricted weapon, and possession of a restricted weapon with ammunition.
"The ICS officer and his partner, Police Service Dog Hitch, demonstrated their ability to secure important evidence from this scene in a very quick manner," said Cst. Markus Anastasiades. "Without their assistance, this loaded firearm could have ended up in the wrong hands, with the potential for serious consequences."
File 23-6462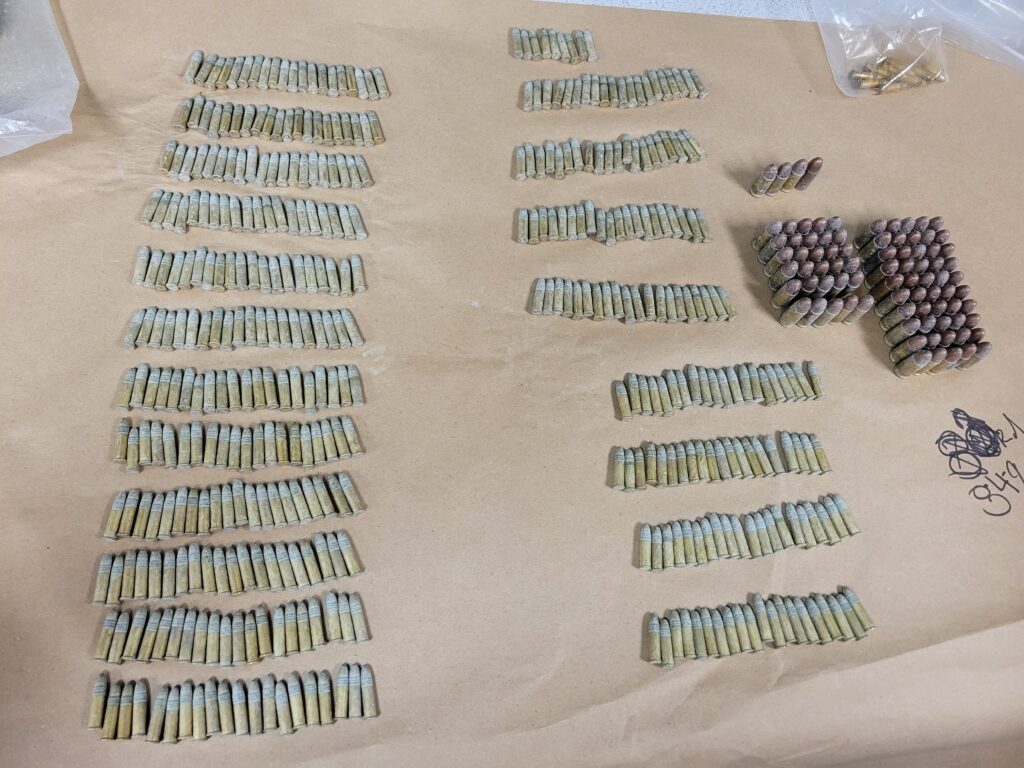 Cst. Markus Anastasiades
Public Information & Communications Officer
[email protected]