Saanich Police are investigating a daytime robbery yesterday in the 1400 block of McKenzie Avenue.
On Monday, September 11, 2023, at 3:45 p.m. the victim in this incident was walking eastbound on the southbound side of McKenzie Avenue when he was approached by three men on bicycles. They demanded money and produced a weapon. The men then rode away westbound on McKenzie Avenue towards Cedar Hill Road.
The first suspect was described as roughly 30 years old, wearing a black vest, blue pants, a red hat with spikes and had sleeve tattoos on both arms.
The second suspect was also described as roughly 30 years old, wearing a black t-shirt, blue pants and a red hat with spikes.
No description was provided for the third suspect.
"While the victim was not physically injured, this was a frightening interaction and very brazen considering it took place in a very busy area," said Constable Markus Anastasiades.
Investigators are asking anyone who was driving in this area between 3:30 and 4 p.m. to check their vehicle's dash cameras. Anyone with information to provide can contact the Saanich Police Department at 250-475-4321.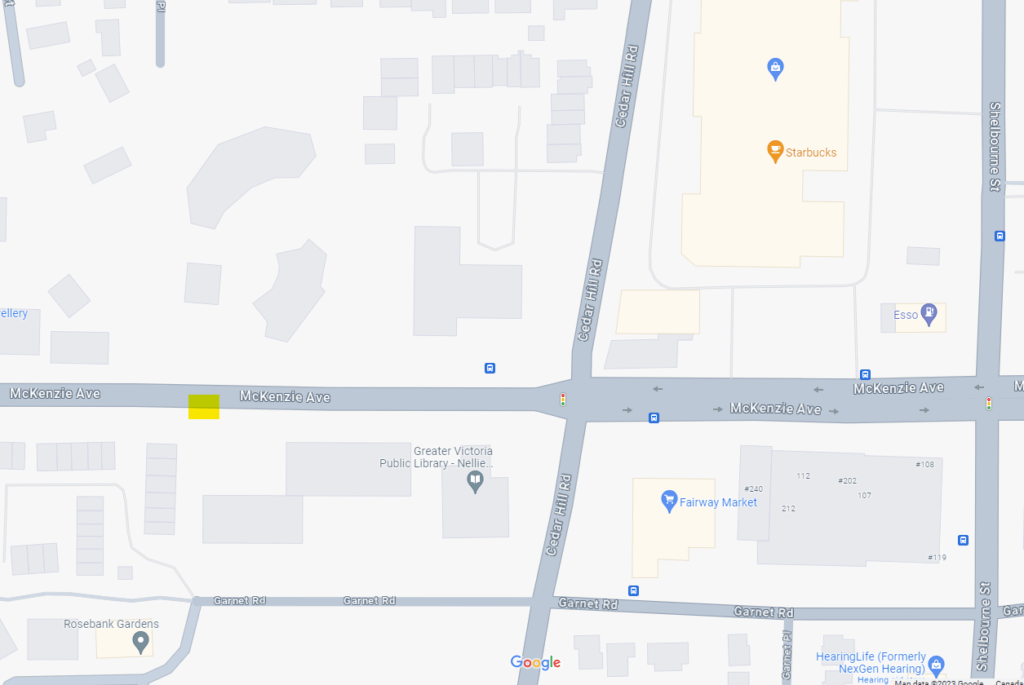 Location of the robbery: 1400 block McKenzie Avenue
File 23-17389
Cst. Markus Anastasiade
Public Information & Communications Officer
[email protected]