Saanich Police are investigating a series of incidents where an imitation firearm was used in a dangerous manner in public yesterday afternoon.
The first of these incidents was reported to police at approximately 3:20 pm on Wednesday, February 15, 2023. A victim was walking in the 4600 block of Elk Lake Drive when a van pulled up alongside them and one of the occupants pointed and fired a gun directly at them. The gun only made a noise, similar to a cap gun, and then the van drove off.
A few minutes later, a witness called to report that three men were walking through the shopping centre in the 4500 block of West Saanich Road brandishing handguns in their waistbands.
Then, just after 3:40 pm, a witness reported seeing the same suspects, now wearing balaclavas, get into a van near the Saanich Fire Hall on Royal Oak Drive.
Police were already in the area searching for the suspects and located the vehicle on Elk Lake Drive near Normandy Road. A high-risk police stop was conducted on the vehicle, which resulted in the safe arrest of all three suspects. The road was closed for a short duration while police secured evidence and arranged for a tow of the van. Two cap guns and one balaclava were located inside the van.
One of the three suspects was an adult, while the other two were youths. While all were known to police, the motive of their reckless actions remains under investigation. The three were later released on conditions and with several recommended charges including possession of a weapon for a dangerous purpose, use of an imitation firearm during the commission of an offence, disguise with intent and mischief.
"While we continue to investigate, detectives are seeking any other witness or persons that may have interacted with these suspects to come forward and talk to police," said Cst. Markus Anastasiades. "Due to the nature of the call, there was a very heavy police response in that area that caused some traffic disruptions and likely raised some questions. Police treat all firearm calls as real threats to public safety and we will continue to respond accordingly."
Anyone that interacted with any of these suspects is asked to contact the Saanich Police Department's Info Line at 250-475-4356.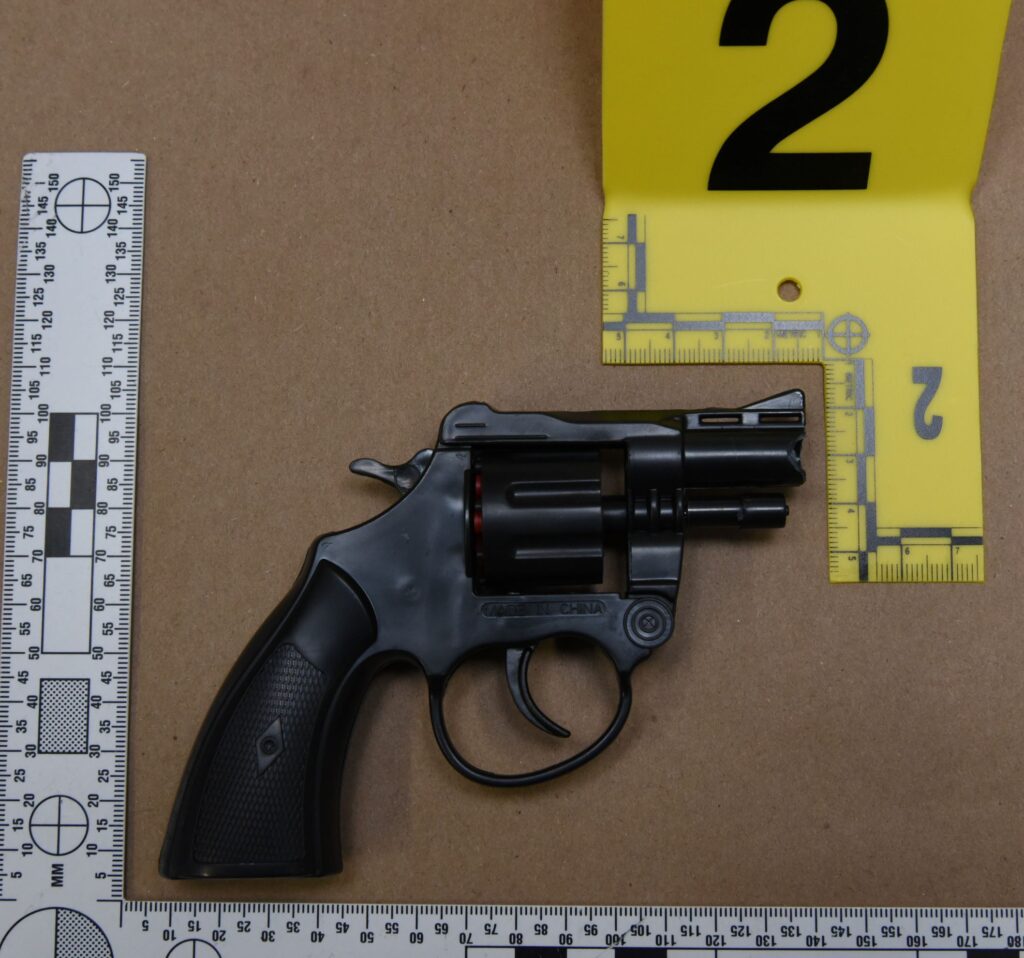 File 23-2904
Cst. Markus Anastasiades
Public Information & Communications Officer
[email protected]