On Friday, Saanich Police detectives seized over $100,000 worth of vaping products that were being sold to youth at local schools.
In November 2022, police began to investigate reports that persons were attending middle and high schools in Saanich selling vaping products to students under the age of 18.
Over the next several months, officers witnessed individuals selling vaping products to youth at schools across the CRD, both during and after school hours. They were also seen selling to youth at malls and parks, accepting cash or cards by processing their payment through portable Point of Sale machines.
The sellers used food delivery service bags, duffle bags, or plastic totes to disguise their operation.
On March 17, 2023, with the assistance of the Greater Victoria Emergency Response Team, SPD's Street Crime Unit executed a search warrant at a business in the 700 block of Vanalman Avenue in relation to the activities, which were contrary to the Tobacco and Vaping Products Act. They located and seized over $100,000 worth of vaping products, including vape kits, pens, e-cigarettes, tanks, e-liquids, and disposables. They also seized liquids that contained up to 98% THC content, and some tobacco products.
The investigation revealed that the sellers were contacting youth primarily through the social media platform Snapchat to advertise their products. They would then send direct messages to confirm prices and schedule a delivery time and location.
The federal Tobacco and Vaping Products Act states that the distribution of any tobacco or vaping product to a person under the age of 18 is prohibited.
No arrests have been made, and the investigation is still ongoing.
"It is clear that the items are branded and marketed in such a way to entice youth into buying them, and these individuals specifically targeted schools to sell their products," said Cst. Markus Anastasiades.
File 22-22871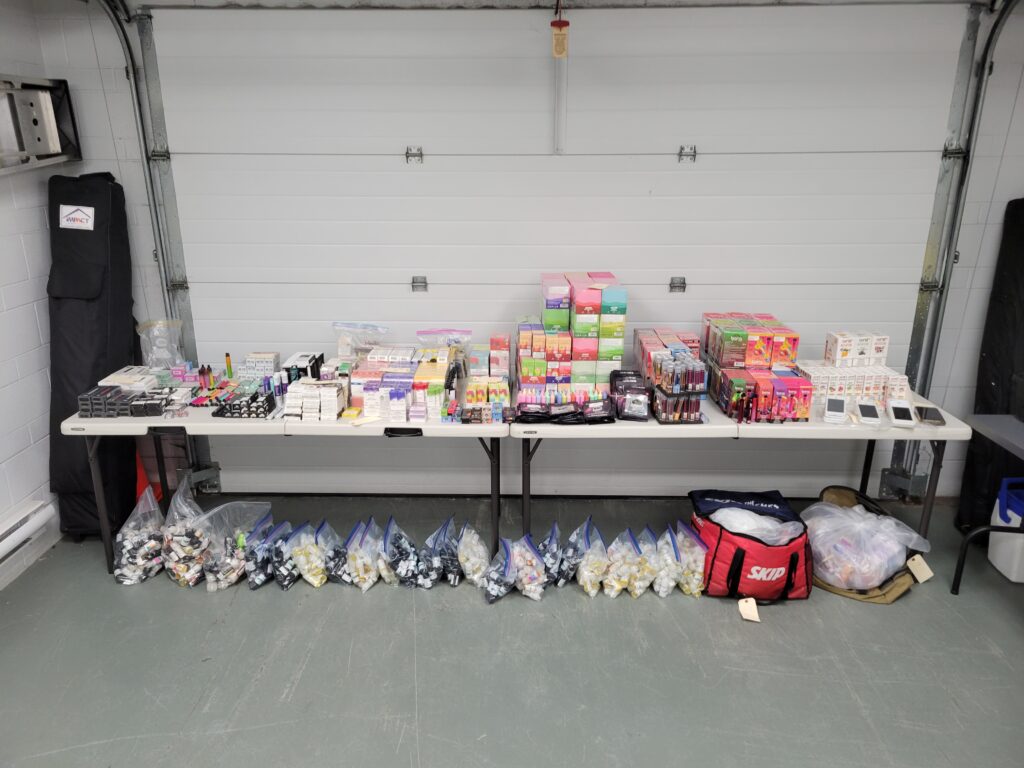 Cst. Markus Anastasiades
Public Information & Communications Office
[email protected]