In January 2023, Saanich Police's Street Crime Unit began to investigate a series of thefts from vehicles that were taking place in Saanich and other regions in the Greater Victoria area. In total, over 20 thefts from vehicles were investigated over a two-month window, which ultimately led police to a suspect in Saanich.
On Wednesday, March 22, 2023, detectives conducted a search warrant on a residence in the 1500 block of North Dairy Road. Assistance from the Greater Victoria Emergency Team was required as there was information to believe that there were hazards at this home.
A search of the home yielded over one hundred of pieces of personal documents such as bank cards, driver's licences, passports, work ID tags, as well as laptops and other personal items.
Some of the bank cards were used to make fraudulent purchases at merchants in Greater Victoria.
While officers believe that most of these items had been stolen from vehicles since the start of the year, further processing will be required in an attempt to trace each item to specific crimes. Every attempt to return the items to their rightful owners will be made.
The suspect, Tyson Airaksinen, 45, was arrested and charged with breach of release order and one count of possession of property obtained by crime. Charges of possession of stolen property, fraud, and identity theft are being investigated.
"The suspect was well-known to police for similar offences over the years," said Cst. Markus Anastasiades. "This a good reminder for everyone to try their best to remove important personal and valuable items from their vehicle when left unattended. Most of these thefts occurred in public parks when the occupants left their valuables hidden in their vehicles before they set off for a walk or hike."
File 23-4220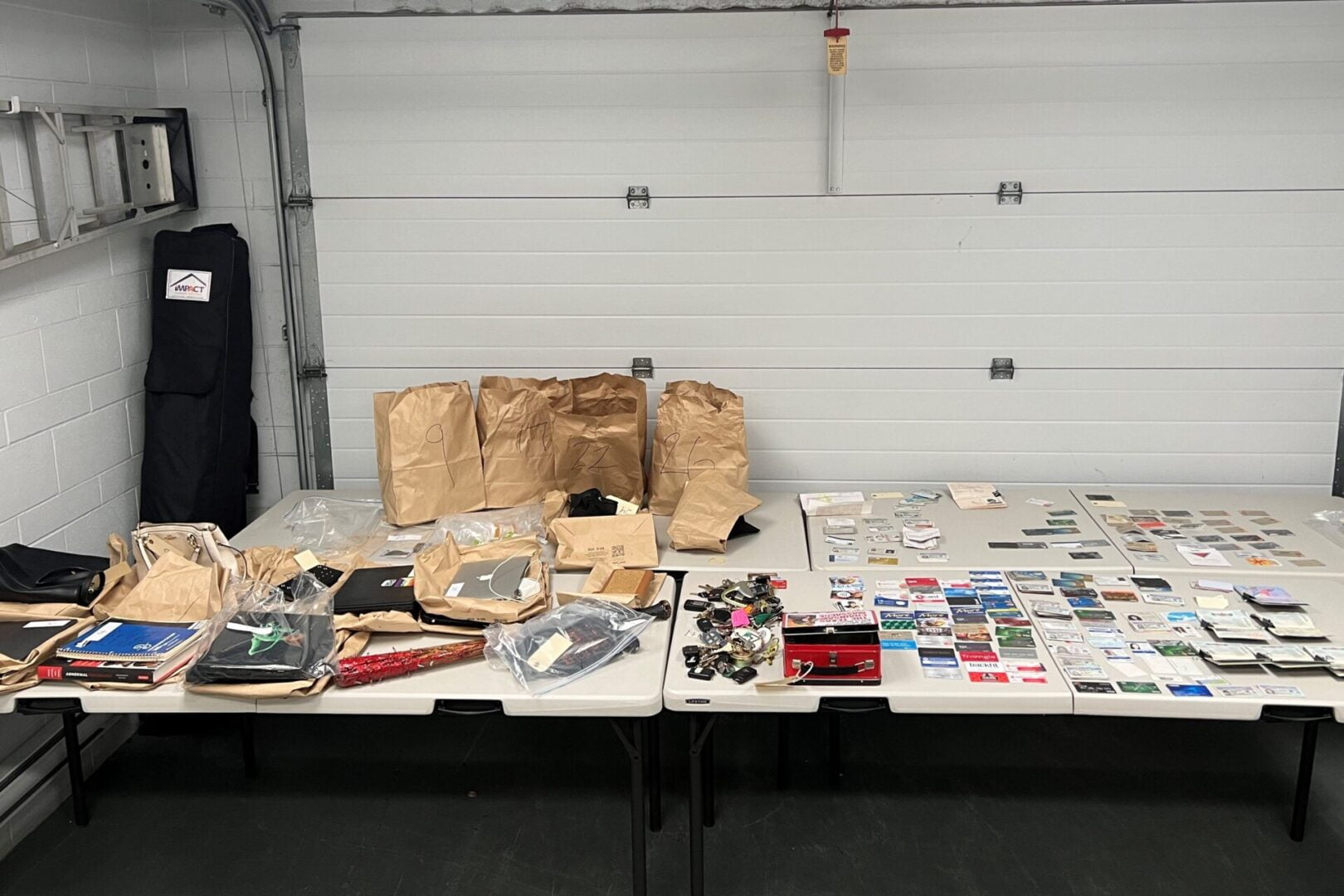 Cst. Markus Anastasiades
Public Information & Communications Officer
media@saanichpolice.ca