Two brothers, Jared McClure, 40, and Micah McClure, 44, were arrested on Wednesday, May 17th in connection to an August 2022 masked robbery at a business in Saanich.
On August 3, 2022, just before 5 p.m., police responded to a robbery in progress call at a business in the 3900 block of Quadra Street. Two suspects, wearing Halloween-style masks, entered the business, assaulted at least one staff member, and grabbed the till containing cash.  An employee chased the suspects as they ran out of the store, during which, they were pepper sprayed by one of the suspects.
A grey Honda Civic hatchback, in which witnesses saw the suspects drive and park in the business lot, was seized by police as evidence.
Both suspects fled the area on foot south on Quadra Street and a search, with the assistance of the Integrated Canine Service, was unsuccessful in locating either of the suspects.
Saanich Police Major Crime Unit investigated the file extensively, collecting several items of evidence, including video footage and physical items that assisted them in identifying both suspects responsible for the crime.
On May 17, 2023, Saanich Police's Street Crime Unit, along with the Greater Victoria Emergency Response Team, located brothers, Jared and Micah McClure, in Saanich. They were arrested without incident and were held in custody to appear in court the next day. They are each charged with robbery, possession of stolen property, and disguise with intent.
"We would like to thank those in the community that assisted our detectives in this investigation, as this brazen daytime robbery created significant public interest," said Cst. Markus Anastasiades. "We are very satisfied to have solved this crime."
File 22-14783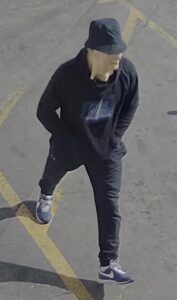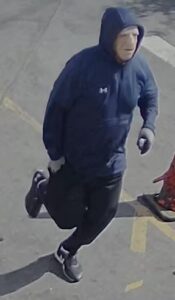 Cst. Markus Anastasiades
Public Information & Communications Officer
[email protected]