The driver of a car equipped with flashing lights resembling a police vehicle was found to be impaired, in possession of drugs for trafficking, and an imitation firearm, all while driving with a young child in the rear seat.
On Wednesday, February 8, 2023, at approximately 9 pm it was reported to police that an older white car with flashing blue and white lights was driving erratically and at high speeds on the Trans Canada Hwy near the Burnside Rd exit. Saanich Police officers were able to locate the vehicle when it pulled into a gas station in the 300 block of Burnside Road West.
As officers approached the driver they saw a young child sitting in the back.
The driver was arrested for impaired driving and a subsequent search of the vehicle located drugs and a replica handgun, which was later discovered to be a BB gun.
The vehicle, an early 1990s Chrysler Dynasty, was equipped with several flashing blue and white lights along the front bumper, inside the windshield, side windows and rear window. These lights clearly portrayed the flashing lights and colours of an emergency vehicle, particularly a police vehicle. Officers also located a CB radio with a coiled boom microphone inside and a large fixed antenna outside, also similar to a police vehicle.
The driver was arrested for personating a peace officer, possession for the purpose of trafficking, and breach of a current firearms prohibition. He was served a 90-day immediate driving prohibition and his vehicle was impounded for 30 days. The child was safely turned over to a family member and the Ministry of Children and Families was notified.
Charges have not been recommended at this time, as the investigation remains ongoing.
"While the driver did not identify himself as a police officer to any member of the public that police were aware of that evening, he used his vehicle in a manner that was likely to cause the public to believe that he was a police officer," said Cst. Markus Anastasiades. "What was most shocking was that he was in the care of a young child while he drove while impaired and in such a careless and dangerous manner."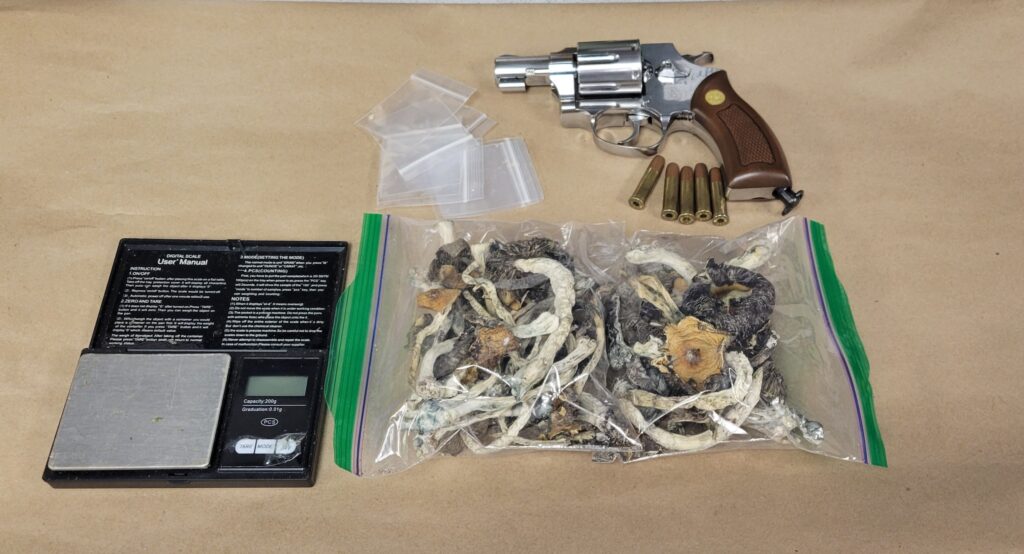 23-2486
Cst. Markus Anastasiades
Public Information & Communications Officer
media@saanichpolice.ca