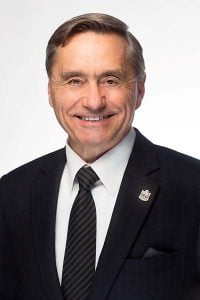 Mayor Fred Haynes, Chair
Fred Haynes, T.Cert., B.Ed., M.Sc., Ph.D., joined the Board as Chair in 2018 on his election as the Mayor of Saanich. Fred brings dedication to community service, and extensive work experience in the private and public sectors blended with international careers in science and education. His election as a Saanich councillor in 2014 was built upon 11 years of active volunteer service in the Saanich community as Chair, Director and volunteer on a wide range of community boards, including Chair of the Saanich Community Association Network, Connections Place Victoria, The Peninsula Streams Society, the Saanich Legacy Foundation, Prospect Lake Community Association, and the International Yoshinkan Aikido Federation.
An accomplished entrepreneur, Fred's work experience includes teaching at high school and university, founding Contact Canada which publishes business networking tools in life sciences, food production and renewable resources. His doctorate in diabetes research at the Banting and Best Department of Medical Research was completed as a recipient of a full Commonwealth Scholarship (UK). Fred lived and worked in Japan for several years. A student of Aikido since his teenage years, Fred is an 8th degree black belt instructor in Yoshinkan Aikido.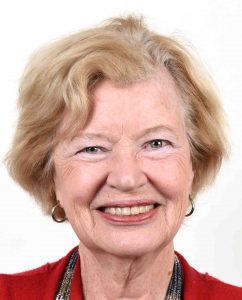 Hon. Mary Collins PC
Mary was appointed to the Saanich Police Board in January 2017 and chairs the Human Resources Committee.
Prior to moving to Victoria, she served as a member of the Vancouver Police Board from 2019-2015.
She currently is a Board member of Pacific Opera Victoria, the Canadian International Council, Victoria Chapter and Goward House as well as being a member of the Program and Research Council of Royal Roads University.
From 1984 - 93 Mary was as a Member of Parliament and served as a Cabinet Minister holding the positions of Associate Minister of National Defense, Minister of Health and Welfare, Status of Women, Western Economic Diversification and Minister of State for Environment. From 2002-2007 she worked in Russia with the World Health Organization and throughout her career has been involved in health policy, locally, nationally and internationally.
Mary was born in Vancouver, attended UBC and graduated from Queen's University. She holds an Honorary Doctorate from both Royal Roads Military College and Royal Roads University.
Linda J. Murray
Linda J. Murray, LL.B., CFE was appointed to the Saanich Police Board in February 2019. Linda chairs the Board's Governance Committee and is a member of the Finance Committee. Linda is a practicing lawyer with extensive private practice and public regulatory experience in corporate governance, strategic planning, risk management, development of policies and procedures, regulatory compliance, regulatory investigations and audits, and professional ethics. Linda is a Certified Fraud Examiner experienced in forensic investigations, anti-fraud education, and professional ethics. She is the Past President of the Vancouver Chapter of the Association of Certified Fraud Examiners and continues to serve as the Chapter's Ethics Chair. Linda serves as a Disciplinary Hearing Panel Chair for the Investment Industry Regulatory Organization of Canada which regulates the conduct of securities industry registrants. She is also an Inspector for the College of Veterinarians of BC. Linda is a former Special Police Constable and is also a dedicated community volunteer, serving on boards and committees for a number of non-profit organizations.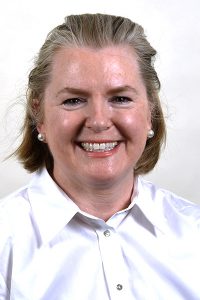 Jacqueline King
Jacqueline is currently an Associate at a law firm in Victoria practising in insurance defence. Prior to that she worked mainly in family law for over ten years. Called to the Bar in British Columbia in 2019 and in Ontario in 2010, Jacqueline has held such roles as Independent Chairperson within Corrections Canada, Duty Counsel with Legal Aid, In-House Counsel for a Children's Aid agency, Agent for the Attorney General, and as an Associate in various law firms.
Jacqueline's legal experience in family law, ties in with her social work background. She holds both a graduate and undergraduate degree in Social Work as well as a degree in Law. Prior to becoming a lawyer, Jacqueline was employed as a Social Worker for a Children's Aid agency, the University Health Network, and was a counsellor in women's services.
Born in the Netherlands, Jacqueline moved to Victoria in 2019, having lived in Ontario for many years and before that in England.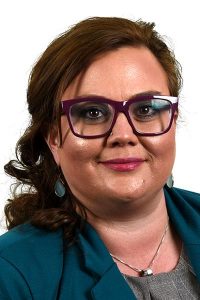 Dr. Shelly Niemi
Dr. Shelly Niemi is a Cree / Métis woman who was appointed to the Saanich Police Board in March of 2021. She holds a doctorate in Educational Leadership from Western University where her research was focused on Culturally Responsive Leadership Practices through Policy and Governance.
Dr. Niemi has held a leadership role within the Public Education system in British Columbia for over the last 12 years, currently she is the Director of Indigenous Education for the Greater Victoria School District No.61.
Dr. Niemi's skills, experience and passion can be found in the following areas; Cultural Safety, Culturally Responsive Teaching and Leadership Practice, Anti-Racism, Community Engagement, Strategic Planning, Land-Based Education and Restorative Practice.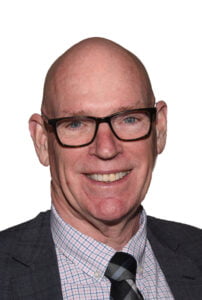 Jim Cambridge
Jim is a recently retired School Superintendent / CEO from the Sooke School District (N0. 62). In that capacity, he worked with an elected Board of seven trustees and supervised approximately 1500 employees. The Sooke district has four employee groups and three First Nations and Metis nation. Since retirement, he has worked as a consultant for many school districts and the Ministry of Education. Locally he also serves as a member of the Greater Victoria Cemetery Board of Trustees, and as a member of the Capital Regional District Elk/Beaver Lake Users Advisory Committee. His areas of interest are governance, education, Human Resources, people with disabilities and authentic reconciliation of organizations. He is also a triathlete, competing on the Canada age-group team in 2010 and 2012. Jim has been a Saanich resident for over 25 years and is married with three grown children.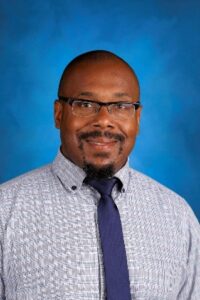 Dionte Jelks
Dionte Jelks was appointed to the Saanich Police Board in May 2022 and serves on the Community Outreach Committee. Prior to moving to Victoria in 2010, Dionte served as an administrator in several Chicago area schools. Mr. Jelks is currently a principal with Sooke School District and serves on Victoria Harbour Cats Foundation Board, British Columbia Principals and Vice Principals Association (BCPVPA) Contract Advisory Committee, BCPVPA Anti-Racism working group, BC Black Administrators Board, BC Anti-Racism advisory committee and coaches' local youth sports teams. Dionte was born in Chicago Illinois, attended Chicago State University and MacMurray College. He holds a Master's in Educational Administration and Leadership and a B.S in psychology and education.